St. Patricks Day Parade
he parade begins with the the sound of bagpipes and the carrying of the Wisconsin flag and United States flag.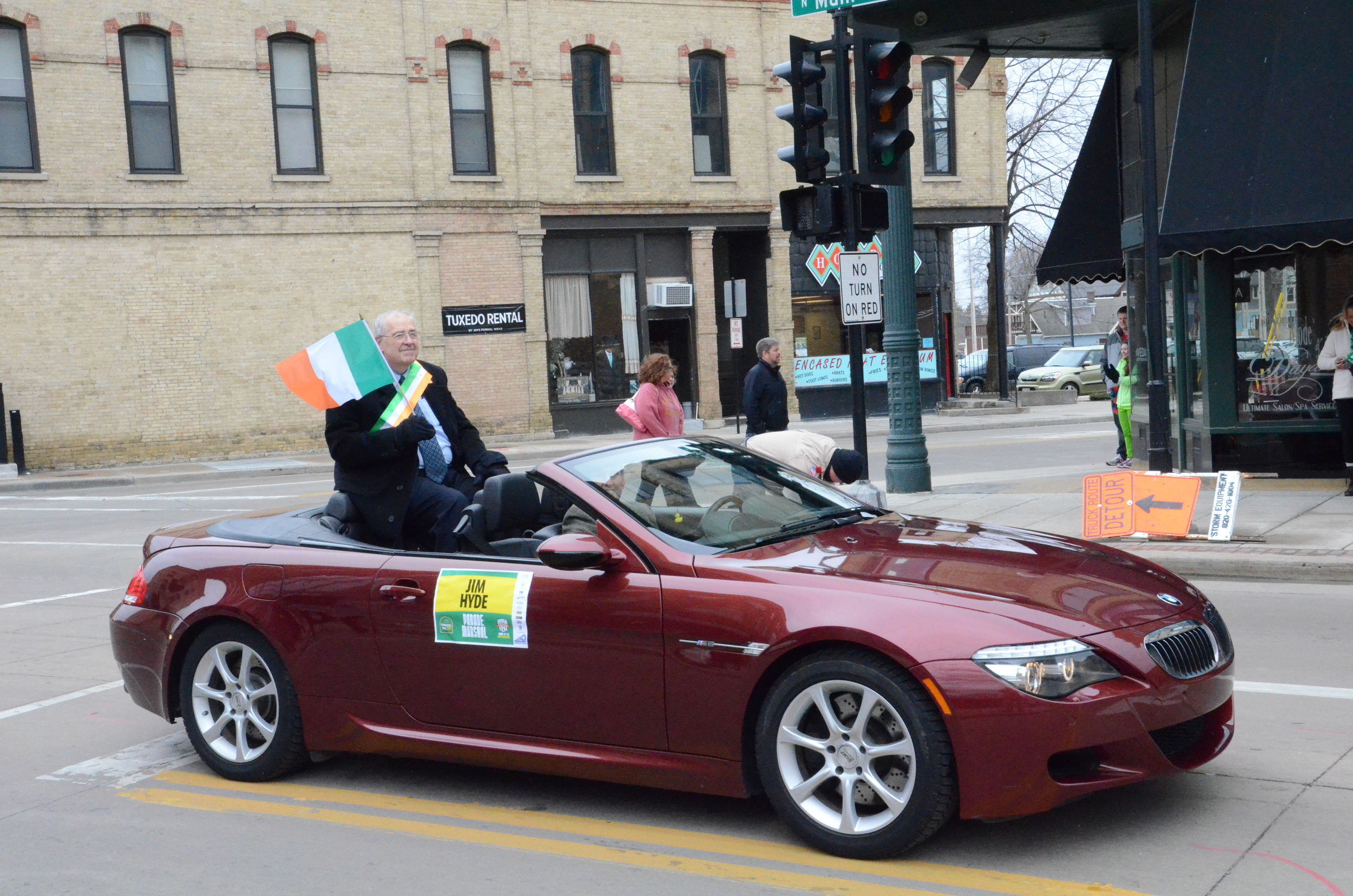 im Hyde is shown during the parade riding in a convertible. Hyde is a descendant of Ireland's first President, and tours Wisconsin speaking about Irish history and traditions.
he sirens can be heard for miles as the an Oshkosh firetruck and ambulance make their way through the parade.
shkosh's very own Richard's School of Dance makes their way down Main Street and are introduced by their Richard's sign.
leprechaun spreads St. Patrick's Day cheer during the parade accompanied by the 95.9 The Fox radio station vehicle.
iss Oshkosh Serena Larie greets the crowd in a convertible. Larie won the crown on March 12.
ollowing Miss Oshkosh, Miss Oshkosh's Outstanding Teen Baylee Cottrell greets the crowd in a convertible of her own.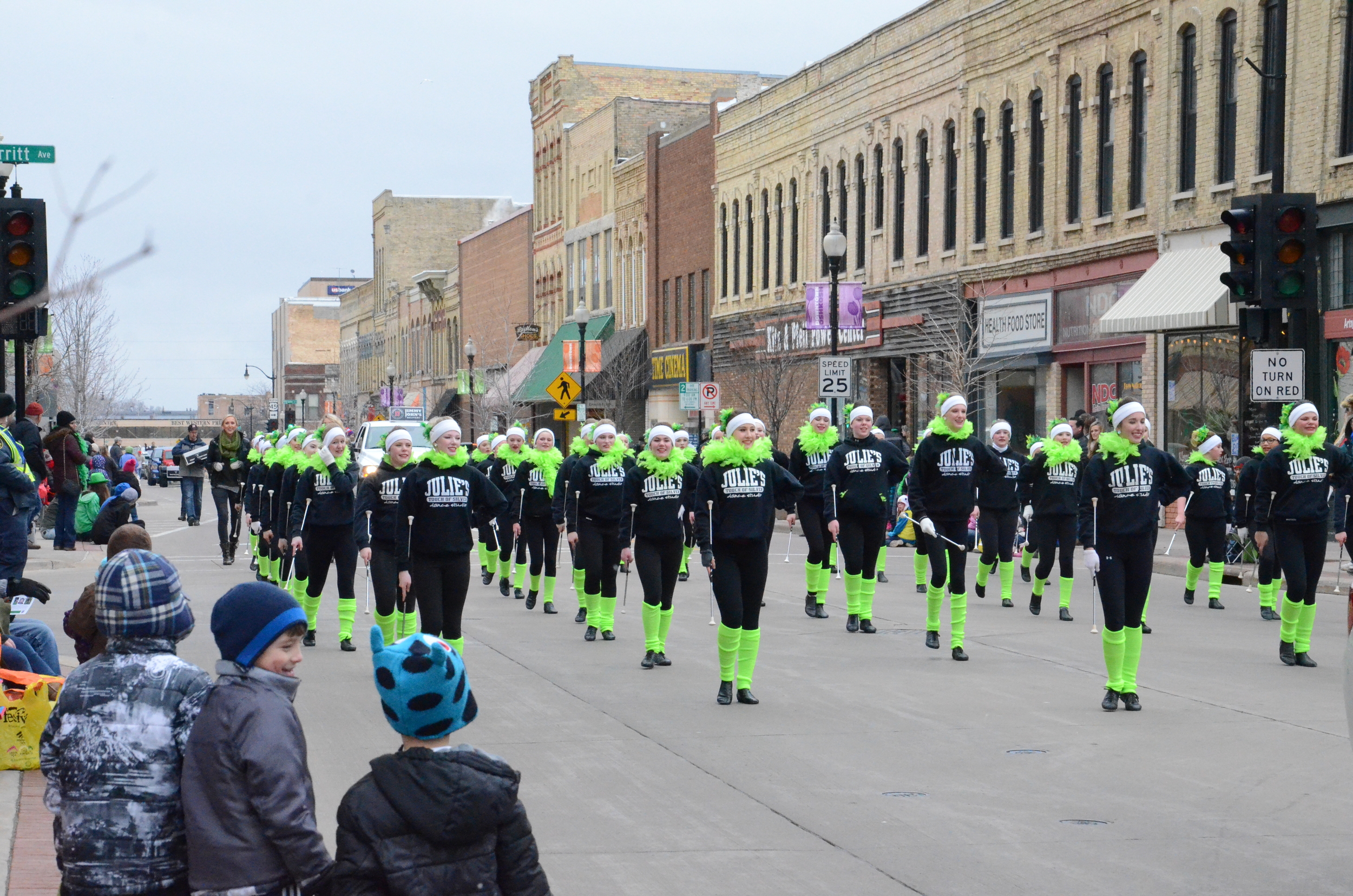 ulie's Touch of Silver peforms a baton routine for the crowd on the cold morning of St. Patrick's Day.
arious Oshkosh residents walk their dogs during the parade and dress them up in festive decorations.
he Ground Round Hound greets the crowd.
he parade concludes with the Society of Oshkosh Brewers. Each member wears a costume of their favorite brew.